Water Purifiers Price List in Malaysia
Three-fourth of our Earth's surface is covered with water but only 1% of it is available for human consumption. This figure is frightening when we take account of the fact that 70% of our body comprises of water. Thus access to safe drinking water is vital for healthy living. But due to increased pollution level water is no longer fit for human consumption. Nowadays harmful chemicals and germs are found in drinking water that can take a toll on human life. Thus there is a rising demand for water purifying facility at home. Water purifiers remove hazardous contaminants and retain essential minerals and make water fit for drinking. So, if you are planning to install a water purifier in your home then you have landed in the right place. Check Water Purifier price in Malaysia and order it today.
Best Water Purifiers of 2019
Choose your Brand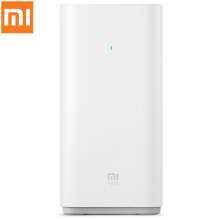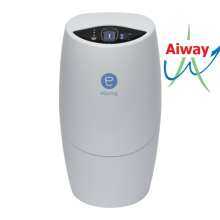 Water Purifiers Price in Malaysia
| Latest Water Purifiers Price List (2019) | Updated Prices |
| --- | --- |
| Alkaline water machine CE alkaline water ionizer WTH-803 | RM 2,725 |
| one set alkaline water prefilter for model WTH-803 good for your health | RM 168 |
| K2000 Water Purifier | RM 687 |
| 4pcs a lot ,best home water filters fit for our model WTH-803 | RM 587 |
| japanese water prefilter of model WTH-803 ,3sets a lot | RM 440 |
| Panasonic TK-CS20 | RM 182 |
| Panasonic PJ-37MRF | RM 402 |
| MSR Guardian Water Purifier | RM 1,216 |
| Tsunami iPure Drinking Water Purifier | RM 498 |
| EnviroHome Water Purifier | RM 1,998 |
Why do we need a Water Purifier?
Water purification is a multi-step process that includes filtration, sedimentation, and distillation and so on. These processes are meant to reduce the concentration of bacteria, fungi, and other parasites. In the market, various types of filters are available that are equipped with different technologies like activated carbon, UV, and RO. Mybestprice offers water purifiers online from brands like Panasonic, Shopnsave Korea, Japanese water Prefilter, and many more. Check Water Purifier Malaysia price for the mentioned brands available at our website. If you get confused with so many brands here we give a detailed guideline as of how to pick a filter:
Filtering technologies: Filters are available with different technology like activated carbon filter, RO, and UV filters. Activated carbon filters are positively charged silver molecules that are used to remove pesticides, chlorine and other chemicals. UV filters are used to kill disease-causing germs. Reverse osmosis (RO) is used to remove arsenic, copper, sodium and other organic compounds.
Electricity: Most water purifier's work on electricity (UV, RO) but carbon filters do not run on electricity. So if you wish to cut down on your electricity bills then you should go for carbon filters. Most water filters come with auto power off facility that switches of power once purification is done.
Storage: Storage purifiers require more space. They do not require installation and can be kept on tables and countertops. RO systems come with storage facility so that you don't need to wait every time you need water. If the water supply in your area is not steady it is better to choose activated carbon filters.
Water regarded as the 'elixir of life' is one of the important resources available to mankind. However, if the water we drink is not treated before consumption can pave way for a number of diseases and illness. This is where a water purifier comes into the picture. Now that you have an idea on how to choose a water filter you probably intend on getting the best filters. If this is the case then take a peek into water purifiers online and order one that best fits into your budget.
Shop with Ease at Mybestprice
Mybestprice offers the best brands in water purifiers like Panasonic, Shopnsave, and many more. Choose filters according to purification type, capacity and compare water purifier price online and place an order. Your chosen product will be delivered to your doorstep in a few days.
Get Discounts , Latest Deals !
Grab the deal before its gone, Stay informed !!!
❌